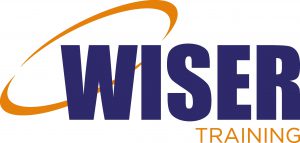 Wiser Training provides a wide range of assessment and environmental training solutions to individuals and businesses across the UK.
WAMITAB approved assessment centre
As a WAMITAB approved assessment centre we provide assessment of WAMITAB qualifications to a range of companies and individuals.
Whether your site operations are classified as high, medium or low risk activities, Wiser Training will be able to provide a suitable assessor benefiting from operational experience to guide you through your assessment process.
Bespoke environmental training
We also offer bespoke environmental training including awareness courses that improve understanding on issues relating to environmental, health & safety, waste and energy management helping to ensure the safe, compliant and responsible operation of your business.
Wiser Training provides training packages from the company's head office in St Ives, Cambridgeshire. If it is more convenient for your company, arrangements can be made for one of our trainers to deliver our training packages at your site.
Tailored to reflect your operational requirements
Wiser Training aims to offer the most appropriate and valuable environmental training experience, developing bespoke packages to suit individual client and site requirements, to ensure your training reflects your operational requirements.