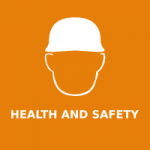 At Wiser Environment, we have an accredited and knowledgeable team of expert health and safety consultants. Collectively, we have 30 years' worth of experience in providing the waste and manufacturing industry with health and safety support and advice; keeping dangerous workplaces safe across the UK.
Our specialised health and safety teams routinely deliver auditing, training, hazard identification, risk assessment and exposure monitoring services. To find out more about our tailored services call us on 01480 462 232.
---
Working with the Wiser Environment health and safety team
Since 1999, we have been using our practical workplace knowledge to help businesses within the waste and manufacturing industry to grow and prosper. We prioritise understanding and building a long-term working relationship with our client. To date, our health and safety experts routinely support our broad client base with sound and commercially appropriate advice. Working alongside our safety consultants, our clients have seen their businesses maintain compliance and become safer places to work.
For example, Wiser Environment frequently conducts safety reviews for our clients. Here, our IOSH and IRCA qualified consultants provide support to our clients by discussing their health and safety needs and reflecting upon any concerns that they may have. Whilst all of our clients take health and safety seriously, most find it difficult to stay on top of it. Commonly, we find that businesses do not have the time or the resources to develop their compliance – this is where Wiser Environment comes in.
We work together in participation to review your legal requirements, identify workplace hazards, update your risk assessments, provide training and develop a forward-thinking action plan. With a broad range of services, we offer our clients a flexible approach to working with each other. Whatever your budget, we can help you prosper. To find further evidence of our great collaborative work please visit our case studies page or contact us.
The benefits of a positive safety culture
The Health and Safety at Work Act 1974 – also known as HASAWA – demands that businesses protect the health, safety and welfare of those that interact with it. Namely: its employees, subcontractors, temporary workers and visitors. Employers have a duty of care mandated under HASAWA to create and maintain a safe working environment. Above all, failure to do so can lead to both criminal and civil action.
Having said that, following HASAWA and fostering a positive safety culture can also enhance productivity and maximise profits. At Wiser, we have seen a countless number of our clients grow and open up routes to new business by taking HASAWA seriously.. Consistently, we have enabled our clients to incorporate and develop a positive safety culture. We engage with our client's workplace culture by helping them:
Draft and implement workable policies and procedures.
Audit operations and improve compliance.
Train employees, subcontractors and visitors on safety issues.
Analyse monitoring data and report on performance.
Conduct and review f

ormal

and dynamic risk assessments.
Assess their operator's managerial competence.
Keep accident, incident and near-miss records.
Workable policies and procedures
The Health and Safety Executive (HSE) stresses that, in the vast majority of cases, businesses must have a written health and safety policy. This policy should include an assurance to managing health and safety, demonstrate who is responsible for the safe working environment and present procedures that will minimise risk.
In a bespoke and detailed manner, the Wiser Environment team can draft a health and safety policy that accurately reflects your operations. Your policy will firmly establish your commitment to health and safety within the workplace. We can also produce thorough risk assessments and robust procedures for you. Our simple and practical procedures will meet your specific requirements without the need for duplication of tasks and excess paperwork.
For over two decades, we have managed many of our client's management systems and documentation; allowing them to focus on the day-to-day running of their business. With a vast experience of working alongside a broad range of organisations, whether you are big or small – we can help you. Contact us to find out how workable policies and procedures can help enhance your business.
Health and safety auditing
At Wiser Environment, we have a long track history of providing comprehensive health and safety auditing. We believe that health and safety auditing is a great tool for identifying potential areas of non-compliance. Experienced in auditing to an OHSAS 18001 and ISO 45001 level, our auditing teams are able to benchmark your organisation against legislation and environmental compliance. Furthermore, we apply our practical and commercial mindset to create a workable and cost-effective action plan; helping you minimize costs and maximise your resource utilisation.
We can also help your business meet health and safety requirements for your chosen certification scheme. For example, we routinely support our clients in achieving and maintaining accreditation to trade certification schemes. These trade certification schemes include ConstructionLine, Contractors' Health and Safety Assessment Scheme, Safe Contractor and Safemark.
International register of certificated auditors
Our health and safety consultants are recognised by the Chartered Quality Institute's International Register of Certificated Auditors (IRCA). The IRCA is a register of world-wide industry-leading management system auditors.
This means that our clients have confidence that our auditors can examine their health and safety systems and generate appropriate audit findings and conclusions. We have particular expertise in the management of risk and identifying chemical, physical and biological hazards.
Contact us or call 01480 462 232 to make the most of our certified health and safety auditing services. Our auditing experts can provide a real and tangible benefit to your business.
Training to keep everyone safe and healthy at work
HASAWA stipulates that employers should provide training that ensures the health and safety of its employees. Such training should allow your employees to work safely on-site minimising risk to their health.  Our specialised experts can lead your health and safety training for you – taking that burden off your shoulders.
Here, we can provide effective training that will improve the competence of your employees. Our health and safety experts will lead a seminar that raises awareness of workplace risks and teach your team on how to best mitigate them – keeping everyone safe and healthy at work. Our bespoke seminar includes the following topics:
Health and safety legislation
Legal responsibilities, RIDDOR and COSHH.
Risk assessment
Assessing risk and monitoring health and safety.
People on site
Traffic management plans, onsite contractors and safety information.
Permits to work
Environmental permit requirements, explosive atmospheres and confined spaces.
Noise, vibration and asbestos
Noise at work, r

epetitive strain injuries

, vibration and asbestos.
Requirements for using equipment and machinery
Safe use of workplace equipment and plant maintenance.
Manual handling
Manual handling techniques and alternatives.
Hygiene and first aid
Best practice for the application of first aid and workplace hygiene.
Our certified and accredited training sessions are suitable for any operators working within the waste and resource industry. Plus, such training will also go towards maintaining your HASAWA compliance. Our health and safety experts believe that appropriate and effective training is the foundation of any safe working environment.
Contact us or call 01480 462232 to find out more about our health and safety training programmes.


Control of Substances Hazardous to Health
The Control of Substances Hazardous to Health Regulations 2002 – also known as COSHH – requires businesses to either eliminate or control hazardous substances. In other words, employers have a duty to implement controls that minimise exposure. These controls can include routine hazard identification, up-to-date risk assessments, staff training, monitoring and emergency planning. The Wiser Environment health and safety experts can help protect your workplace and maintain your legal compliance.
Workplace exposure monitoring
Our qualified team can monitor your air quality and noise exposure levels. With the use of our specialised equipment, we can ensure your operations remain within the acceptable limits. Where limits are breached, we can provide practical advice and implement protective measures.
Air Quality
Without the relevant PPE and adequate air filtration in place, working in dusty environments can cause health issues. These health issues include respiratory problems and gastrointestinal irritations. With the use of accredited laboratories, we can analyse dust fractions and provide you with a comprehensive report. We will also put forward recommendations that will improve air quality across your business.
Noise
Within the waste and resource industry, exposure to excessive noise is a common problem. Such exposure can lead to life-long hearing problems. For example – tinnitus, ringing, whistling and permanent hearing damage. The Control of Noise at Work Regulations 2005 ensures that employers must protect their employees from excessive occupational noise. Our teams can measure the noise levels emitting from your operations. Furthermore, our experts will provide you with a detailed report that enables you to understand your exposure levels and protect your employees.
Face mask fitting
In order to comply with HASAWA and COSHH, some businesses may need to provide respiratory protective equipment (RPE). Where RPE is provided in the form of tight-fitting face masks, employers are obliged to ensure that they fit the wearer correctly. 
The Wiser Environment health and safety team can competently conduct face-fitting tests. Our tests check to see if the face mask fits comfortably and forms a tight seal against the wearer's face. Certifying that the wearer is protected from exposure to harmful substances.
health and safety consultants are ready to provide support
The Wiser Environment health and safety consultants are ready to provide you with auditing, training, hazard identification, risk assessment and exposure monitoring services. Our IOSH and IRCA qualified experts can not only make your business safer but also enhance productivity and increase profits. For more information contact us or call on 01480 462 232.