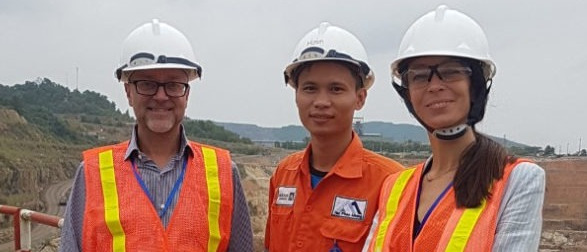 Russell – Managing Director
Over 30 years of direct experience in environmental and waste matters, incorporating regulatory, industrial and sole trader periods early in a career, leading to establishing Wiser Environment. Russell brings in-depth knowledge and commercial acumen to a diverse and expanding client base, seeking always to find cost-effective and practical improvements to businesses and environmental protection.
The expertise has developed the waste electrical recycling business Wiser Recycling Ltd, which ensures a profound understanding of business opportunities and limitations adding an unusual dimension to consultancy skills.
Considered an expert in the various disciplines in waste management and recycling, Russell has worked on energy developments, contaminated land remediation, management system implementation, due diligence, and legal compliance. He has also led planning appeals on waste facilities and provided participated in various advisory and consultation panels.
Legislative Knowledge and Legal Auditing Experience
Expert in waste management and environmental legislation including the niche areas of Waste Electrical and Electronic Equipment (WEEE) Regulations, Packaging, End of Life Vehicles (ELV).  Provides regular advice to clients on energy management and development, carbon management, land remediation and assessment.
Environmental Impact Assessment
Led Environmental Impact Assessment and planning application for waste gasification development and has overseen the consultancy team in EIA and planning applications over waste and energy developments.